According to research, the global point of sale software market size is expected to register a compound annual growth rate of 9.5 percent from 2021 to 2028. This means that businesses continue to demand better POS systems.
With several different liquor inventory software brands available, choosing the right one can be challenging. Since a liquor store POS system is one of the best investments you can make for your business, it is crucial to know how to choose the right one.
The best POS software can help streamline your business operations and reduce costs. To help you make the best choice for your business, here are some tips to consider.
Consider the Size of Your Business
Before choosing a liquor store POS system, you need to know how many locations you will run. Suppose you have multiple liquor stores or are planning to open another location in the future. In that case, you need to choose a system that can synchronize your data across all the stores.
This will save you time and money. With the right system, you will not have to buy other software or take time to integrate different systems. You will be able to keep track of the inventory and sales across all stores from a single location.
Customer Payment Options
When choosing a POS provider, you must consider your customer's payment options. Today, there are several different payment options that a customer can choose to use. Apart from a check, cash, credit or debit cards, and PayPal, customers can choose to pay using mobile wallet apps.
Since these innovative payment methods are also gaining popularity across the U.S., you need to ensure that your POS system can handle all forms of payment, including mobile payments.
Remote Access
Depending on the number of stores you have or your management systems, it is crucial to determine if you want your system to allow remote access. A cloud-based system will allow you to access data from any location through a website or mobile app.
With remote access, you can manage your inventory, monitor sales, and more without going to the store. You can make any changes to the system or input new information.
Since remote access offers centralized business management, you will have access to the back-end without needing to call the store manager or supervisor to get the information you need. This will also save you time and money.
Note that the best systems should have real-time scanning, recording, reporting, and tracking of all information. This will help you make strategic business decisions and approve changes where necessary before it is too late.
Inventory Management Capabilities
Managing inventory is very critical in a liquor store business. To ensure you don't turn away your customers, you need to have a steady supply of their preferred product.
Modern POS systems have inventory software or a database where you can update all the items in your store. The system will keep track of what products have been sold, the number of products remaining in your store, and even what you need to restock.
Also, you will know your best-selling products and what you need to eliminate to avoid having dead stock.
The Best Liquor Store POS System Should Allow Sales Tracking
Apart from inventory management, the best POS system should allow you to track your sales. It should show your store's performance and help you make critical business decisions.
The system should help you determine when you make the most sales or the most critical hours in the day to stay and the low periods.
Since the right system will record and analyze your losses, profits, margins, and sales performances, it will generate a report of your purchase patterns. The weekly, monthly, and annual sales reports will help you clearly understand how your liquor store business is performing.
Ease of Use
The best POS system should be very easy to use and understand. This will help reduce delays during checkout and ensure your cashiers are accurate with pricing and taxes. Additionally, the system should allow easy customization.
This will help your management team to create sales offers quickly, store promotions or campaigns, change buttons and hotkeys, add or remove products, and more.
To streamline your business operations, the system should also support the other operating systems or devices you have in your store, such as Windows.
The best system should also allow you to create a customer loyalty program and reward your frequent customers as they continue supporting your business.
Age Verification Features
Liquor store owners or cashiers are legally required to check their customers' IDs to know if they have reached the legal minimum drinking age in their state before selling them alcohol. This is important, especially if the customer looks young.
Though this is a legal requirement, a cashier can forget to check the ID, especially if they have several customers to checkout. This can compromise your business.
To avoid this, choose a liquor store software that can remind the cashier to verify the customers' age as soon as they scan the item.
This will protect your business from illegal purchases and fines to ensure you don't risk losing your license. Apart from reminders, some systems allow the cashier to scan and verify IDs. This ensures you don't sell to minors with fake IDs.
Use These Tips to Choose the Best POS System for Your Business
Choosing the best liquor store POS system is a critical business decision. Since the right system should help you maintain your accounts, provide customer support, manage inventory, calculate payroll, and more, you need to ensure that the system you choose can streamline and improve your business operations.
At Bottle POS, our systems are designed to make managing and running your business simple. Our smart and simple systems highlight the features that will make a difference in your store. Schedule a demo with our experts today to learn how our POS systems can improve your business.
Tags: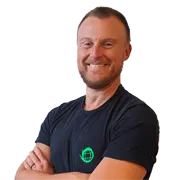 Product Specialist